THUNDERs GARAGE
CUSTOM RIDES 4 SALE

4 3 8
RIDES
( and 1 UNIMOG ) HAVE SOLD FROM THUNDERS GARAGE

Yours could be next!



Travelocity Promo Codes
VANNERS & TRUCKERS
HAVE SURFED BY
SEARCH AVAILABLE CUSTOM RIDES IN THE
UNITED STATES
OTHER COUNTRIES
---
---
N O R T H C A R O L I N A
2002 FORD EXPLORER SPORT TRAC 4X4
This pick-up is FOR SALE and is located in Washington, NC 27889. More photos amd info
HERE
.
WANTED from the eastern half of the USA:
Lightly used full size 4x4/AWD van.
Might also consider a 4x4/AWD Astro/Safari extended "rust free" panel van with CC, cold AC with rear Dutch doors similar to the photo below. Any color, aftermarket lift and sliding door glass is OK. A raised fiberglass or pop top roof would also be acceptable.
eMail Me
- Exterior: Photos of all 4 sides. Interior: Photos of dash, odometer, front to rear and rear to front of the cargo area. Info needed: Vans location, how equipped (factory and custom accessories), mechanical condition and asking price.
READERS PLEASE NOTE:
Make sure you have payment in full (ALL CHECKS HAVE CLEARED YOUR BANK) before sending info or vehicles to anyone out of the USA. NEVER BE TRICKED INTO RETURNING MONEY FROM AN OVER PAYMENT. BT


---
P L E A S E R E A D:
I have no connection with the sell of these rides.
I list them here FREE of CHARGE for your convenience
and to help promote VANNIN', TRUCKIN' and OFF-ROADIN'.
At last eMail contact with their owners, these rides were still available.
When sold, I would appreciate an E-mail notification
and I will remove your ad.
Thanks!
BLUE THUNDER

Click to join
Custom Rides
4 Sale
Powered by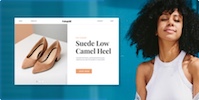 Create your own unique website with customizable templates.